Dedicated to Providing
ExceptionalTreatment for
All Your Eye Care Needs.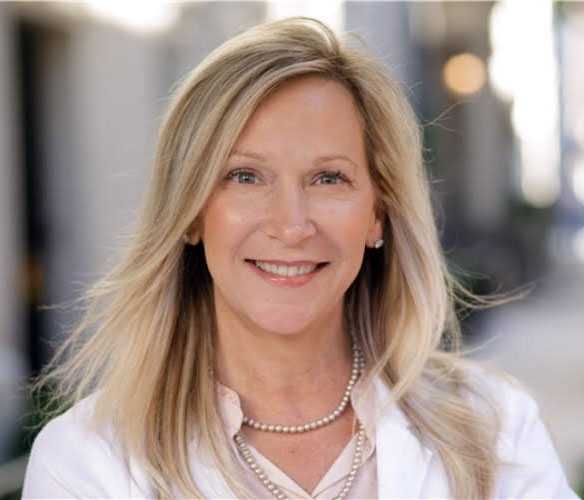 About Dr. Christine Javenes, O.D.
Dr. Christine Javenes has many years of experience treating patients in the New York Metro area for all their eye care needs.  In addition to making sure your eyes are healthy, Dr. Javenes provides  all options to her patients to correct their vision: Eyeglasses, Contact Lenses, and LASIK Refractive Surgery Consultations.  Dr. Javenes specializes in Digital Eyestrain, as well as Dry Eye Syndrome and utilizes the latest treatments to provide relief to her patients.  Allow Dr. Javenes to meet and exceed all your expectations for your eye care needs, in a warm, compassionate eye care environment!

Accepting most major insurances, including VSP, and is fluent in English and Spanish.
Schedule an Appointment Today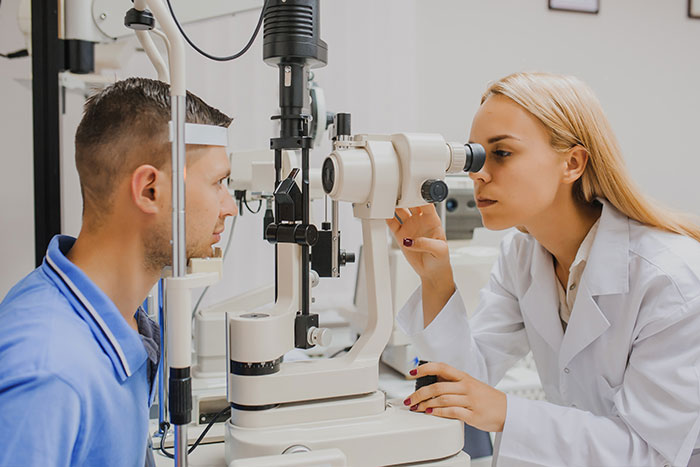 COMPREHENSIVE EYE EXAMS
Keep yourself and your loved one's eyes healthy! Dr. Christine Javenes will provide you with a  Comprehensive Eye Exam to determine the health of your eyes, as well as Eyeglasses, Contact Lenses or Refractive Surgery options. From children to adults, Dr. Javenes will find the best solution to fit all your eye care needs.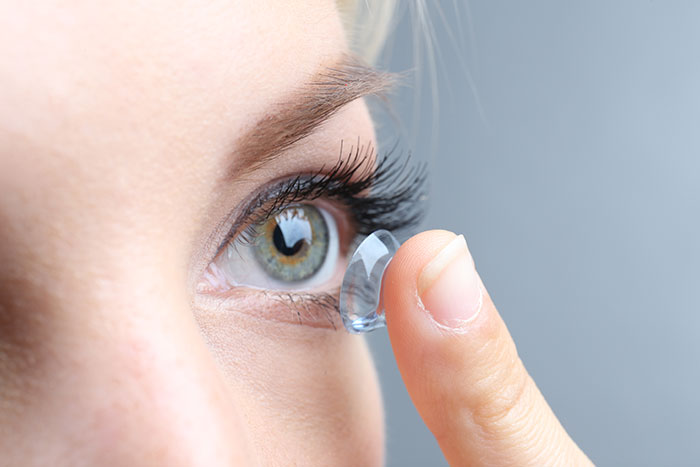 CONTACT LENS EXAMINATION
Dr. Christine Javenes is experienced in the newest technology that will provide your eyes with the healthiest contact lens options, specializing in difficult to fit patients, and those who have been told they cannot wear contacts.  Dr. Javenes also uses the newest types of Daily Wear, Extended Wear, Bifocal and Progressive lenses, as well as Astigmatic and Toric lenses.
Order Contacts Online
EYE HEALTH EXAMINATIONS
Our personalized Eye Examinations provide patients with the resources they need to get their health on track — you'll leave our office well informed and confident that your eye health is in good hands. Our services include: Glaucoma Evaluations, Cataracts, Diabetes, High Blood Pressure, Pterygium, Chalazion (sty's) and others.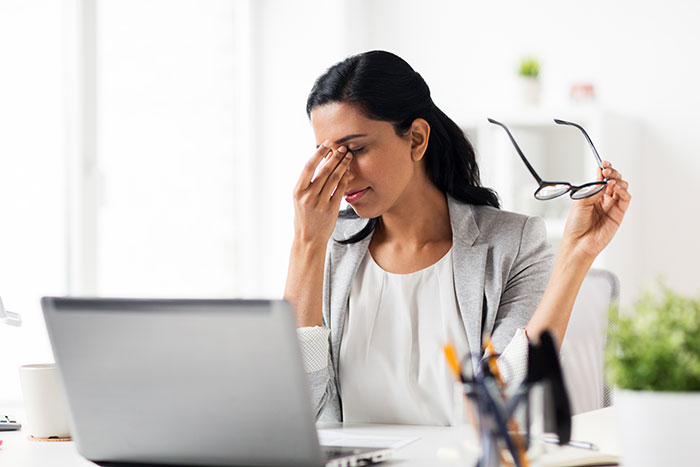 DRY EYE TREATMENT
Dr. Javenes has been diagnosing and treating Dry Eye Patients for over 15 years. Using our specialized questionnaire and consultation, Dr. Javenes will help determine what Dry Eye Treatment is best for you. Specializing in all therapies for dry eye including, Restasis, Xiidra, Punctal Plugs, Thermi-flow and Amnio Grafts.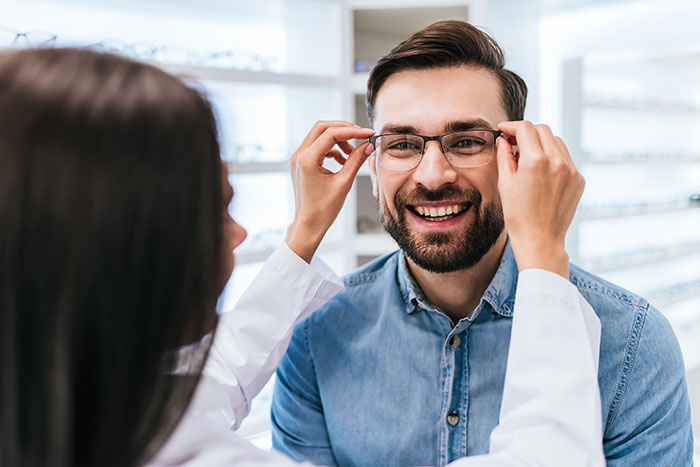 EYE GLASSES FITTING
If you're tired of looking at everyone else wearing the same frames as you, look no further!  Our special collection of European designer frames have been hand picked to give you the highest quality and latest fashions in eyewear.  We provide quality fittings and lenses to keep you seeing and looking your best. No more streaky, peeling coatings with finger prints on them.  Our high quality lenses reduce the streaking of the lenses.  Also providing Progressive lenses that do not limit your vision to looking straight ahead in one spot to see clearly!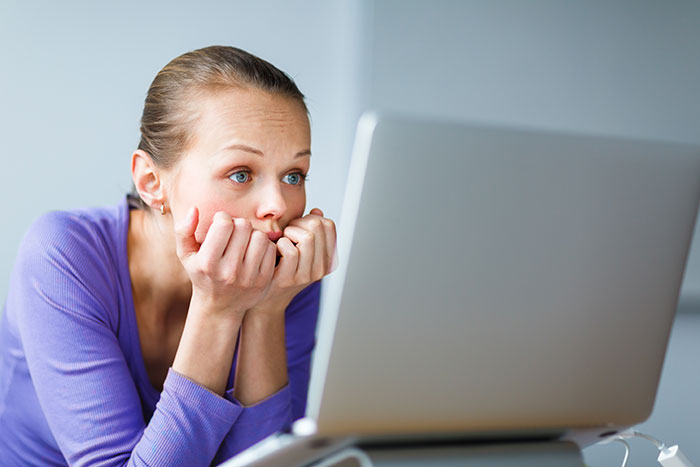 digital eye strain
Dr. Javenes has worked extensively and trained in the field of DIGITAL EYE STRAIN utilizing the latest techniques to reduce the ever increasing effects of prolonged Digital Device use,  and COMPUTER VISION SYNDROME. These effects can be felt by anyone with extensive digital device exposure.  
‍
Dr. Javenes will assist the patient in understanding how they can reduce DES, using specialized glasses designed to reduce the harmful effects of Blue Light, Glare, and Near Point Stress brought on by DES. Occasionally, when the vision problem cannot be solved by glasses alone, Dr. Javenes may prescribe a Computerized Vision Therapy Program to assist.
Schedule an Appointment Today
Fill out the form below to request a Video Consultation
Interested in Vision Correction Surgery?
Imagine a life without glasses or contacts! Dr. Javenes has been been on the forefront of Vision Correction procedures for 20 years and has helped countless patients begin their process of living without glasses or contacts. If you are interested in finding out if you are a candidate for vision correction in the treatment of Myopia, Hyperopia, and Astigmatism, call today for a complimentary consultation.

The examination includes several tests including Corneal Mapping, Corneal Thickness, and Pupil Size. Through these tests, we can evaluate your eyes assist you in determining which Vision Correction procedure is best for you. Not everybody is eligible for LASIK surgery, however there are several other options that Dr. Javenes can explore with you. These include PRK, LASEK/EPI-LASIK, Bladeless LASIK, Wavefront/Custom, KAMRA, Mono-Vision, and Implantable Lenses.

Dr. Javenes will discuss all of your life-style needs as well as the factors that could influence your outcome to provide you with the safest option in Vision Correction. Say goodbye to glasses and contacts! Call today to schedule your complimentary consultation.


Schedule an Appointment Today
Patient Testimonials
"WOW! What can I say!! Dr. Javenes was completely professional and took care of me right away! She was very thorough and made sure I understood every bit of my exam! I love my new prescription!"
- AF.
"Dr. Javenes is professional, knowledgeable and takes the time to get to know her patients and their needs. She went over my eye exam thoroughly and explained all of my concerns. My new contact lenses feel great, and my vision is perfect!! I would highly recommend Dr. Javenes for a great eye exam."
- AS.
"Dr. Javenes is very professional. She took her time with me. I didn't feel rushed during my exam. I truly recommend Dr. Javenes to care for your eyes!"
- ML.
Schedule an Appointment Today
© 2019 - Dr. Javenes, O.D. - All rights reserved - Medical website design by
Glacial Multimedia